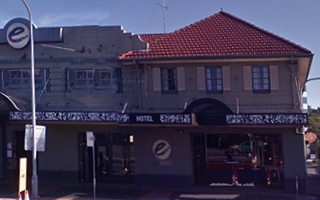 Epping Hotel
58 Beecroft Rd. Epping
NSW 2121
(02) 9876-1855
This pub sits opposite Epping Station. Its decor and styling is modern cosmopolitan, typical of most suburban Sydney pubs these days. It's facilities include a Bistro, Balcony, Bottle Shop, on site parking and a dedicated entertainment area, Tracks Night Club, under the venue. The in house TV's are set to various sports channels throughout the venue. There are also Keno and TAB facilities. There is weekly entertainment made up of Trivia, Poker Tournaments and live music and DJ's at Tracks. There are several areas in the venue suitable for function bookings for guest numbers from 8 to 350. The Night Club Tracks can also be booked for functions.
Opening Hours
Mon-Tue: 10 am-11 pm
Wed-Sat: 10 am – 3 am
Sun: 10 am – 10 pm.