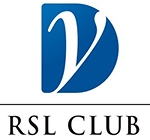 Dee Why RSL Club – Northern Beaches Bars
932 Pittwater Road
Dee Why NSW 2099
(02) 9454 4000


Dee Why RSL Club has an assortment of members and visitors facilities, entertainment, a variety of northern beaches bars and dining options and regular social activities.

Flame Lounge and Dining
Open daily 5:30pm till late
Contemporary Australian cuisine.  Open fireplace in a smart modern setting. Cocktails and large lounge chairs and there's free live music every night. Reservations are recommended, please call reception on: (02) 9454 4000.

The Asian
Lunch daily Noon to 2:30pm
Dinner daily from 5:30pm
On level 2 of Dee Why RSL. No prizes for guessing the type of food served here. There is several wok dishes. Boasting experienced Asian chefs ensure dishes are prepared according to authentic Asian recipes.
No reservation required.

The Cabana Bar
Open Friday & Saturday nights
Large beach-style indoor/outdoor space with large screen TVs. Popular among northern beaches bars for private functions.

Aqua Café
Café seven days a week: 10:00am til 5:00pm
Restaurant: Friday & Saturday 5:30pm til late
Italian style dining. Selection of sandwiches, pizzas and pastas, wraps and cakes
Reservations welcome: (02) 9454 4000.

The Bistro
Lunch daily Noon to 2:30pm
Dinner daily from 5:30pm
Daily roasts, fish and chips,  steak and seafood. And desserts including puddings, cakes and ice cream.
No reservation required.

The Match
Monday to Friday        Noon till late
Saturday & Sunday    11:00am till late
All the sports action on 30 large screen TVs, a TAB an outdoor terrace and wide range of beers.

Club opening hours:
Sunday: 9am -   4am
Monday - Thursday: 10am – 4am
Friday: 10am – 6am
Saturday: 9am -  6am
The Deewhy RSL is open late compared to most northern beaches bars.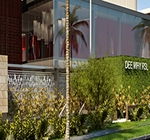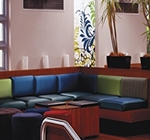 RSL Clubs - Northern Beaches Bars