Guide for Sydney Pubs – Part 2: Get Your Pub Website Found On The Internet.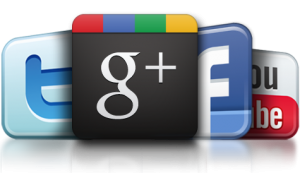 For a local suburban pub much of the revenue comes from the local economy. Most a pubs printed advertising focus's on the local area, pole posters, local papers, junk mail, etc. Few pubs take advantage of online advertising and marketing that can do the same job, correction, a better job at a fraction, correction, micro fraction of the price. And right from the pub website. Arguably the only reason the printed promotion economy still remain is because few pubs in Sydney have realised how economical going full tilt on-line is. And conversely how expensive printed material is. This misconception is due to pop.
1/ List the pub with Google places. By doing this you with appear in the most prominent position on the page when people seach for your services online. It is important that the listing is as complete as possible to get the most benefit. If done properly it should be easy to get your business into the top listings of the "Local Business Results" when a pub, bar or hotel is searched for by a person in your local area on Google. That means 1st page with a map marker showing your location. The benefit of this simply cannot be match by print advertising. I will discuss the many other benefits this has to pubs in Sydney in a later article.Pubs and hotels are ideal businesses to take advantage of local online marketing. And the most effective channels are free and easy to use. With so many pubs up for sale and changing hands right now the climate is ripe for a major correction in the way pubs position and market themselves. Here are simple ways to vastly increase exposure of a Sydney pub and its services.
2/ Use Google Places coupons. These can be printed out or a code written down so a customer can claim some benefit when they come to your pub. Examples of coupons include two for one meals, a fifty dollar bar tab for hens night bookings, and so forth. These incentives are effective calls to action and once again vastly more cost effective that coupons in a junk mail campaign.
3/ Include social media "like" and "recommend" buttons so visitor can share your venues information with their friends through social networks. Eg:
http://developers.facebook.com/docs/reference/plugins/like
4/ Use pictures showing the venues various bars and function rooms on the pub website. A venue layout map is also a great point of difference, not only for people wanting to hire the venue for a function, but it helps people see the venue in their minds eye. This acts as a powerful psychological persuader. They start imagining what it would be like if they were actually in the venue, it feels more familiar to them. Avoid fancy "Flash" graphic. Good old fashion mouse over graphics are faster to download and just as effective.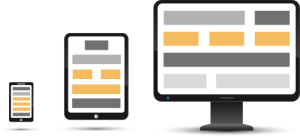 5/ The pub website must be responsive. This means that it must be readable and still look good regardless of the device it is being viewed on smartphone, tablet or notebook. This is not as difficult as it may at first seen. Many WordPress themes have responsiveness integrated into their design. Although traditionally a blogging format WordPress sites are extremely customisable. There's no point being found on the web if the pubs website looks like a dogs breakfast when viewed on a smartphone.
It's not hard for pubs to appear high in search results for their local area. Web browsers just need to know they exist. The pub website address should appear on all in house advertising and media releases. That alone should drive up traffic and make search engines notice your pub.
Continue to: