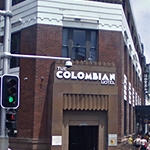 Oxford Street Pubs and Darlinghurst Bars
117-125 Oxford St
Darlinghurst NSW 2010
One of the many Oxford street's pubs of note. All Darlinghurst bars add sparkle to this eclectic part of the pubs Sydney landscape. The Colombian is no exception. With it's own vitality and appeal. The front bar is a Bird Cage with open windows with views of Oxford Street. The Lounge Bar,on the first floor, is salubriously furnished with sultry lighting with a cocktails list including exotic and classic choices and a solid wine list.
Thursday through to Sunday there's funky mood music played in the Lounge Bar. The lounge bar can be booked out for functions. It's a gay bar but that really the rule for Darlinghurst bars. Its a colourful area with colourful characters, pubs like this fit right in. The Colombian is a stand out among Oxford Street pubs as only one with a South American flavour.
Darlinghurst bars are central to the inner city culture and cater to diverse tastes. They are, however mutually exclusive in regards to their tolerance of colourful expressions of personal identity. This part of Sydney and pubs like the Colombian elevate Sydney to the ranks of a truly international city.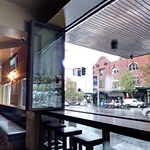 Website   Virtual Tour

Google Maps Directions
Oxford Street Pubs. Darlinghurst bars.